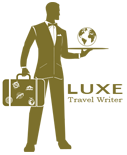 BARGING THROUGH 800 YEARS OF HISTORY
By Contributing Editor Roger Weatherburn-Baker
We are in the region of Champagne in northeast France at Hautvilliers the birthplace of Dom Perignon, the Benedictine monk and abbey cellarmaster whose name is forever synonymous with the sparkling bubbly shipped from here across the globe.
Looking at the seemingly endless rows of vines parading in neat regimental file through the valleys and over the hills here, its hard to imagine death and destruction once raged across this verdant landscape. Armored knights from the kingdoms of England and France clashed across these fields in the 15th century during the Hundred Years War.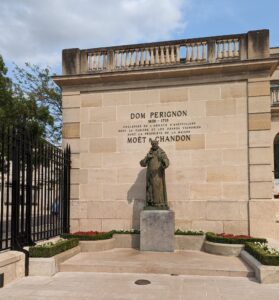 A reminder of these events is the magnificent, 800-year-old cathedral of Notre-Dame de Reims, a triumph of vaulted Gothic architecture where 33 kings of France have been crowned.  Captured by the English during the century-long war it was famously retaken in 1429 by troops led by Jeanne d'Arc whose coronation of Charles VII here was her crowning achievement and a turning point in the war.
Battle of Belleau Wood
In more recent times, one of the most important engagements in U.S. Marine Corps history that continues to have significant impact on military culture today, occurred in this same countryside. It was the pivotal World War I Battle of Belleau Wood in June 1918.
That summer, a German invasion force had rolled across northern France to reach Chateau-Thierry near the River Marne, a scant 59 miles from the nation's capital. French and allied forces fought desperately to hold back the German advance but on June 1 the Germans punched through the allied defensive line.
In response, an American Marine battalion forced marched six miles through the night to plug the gap, which they achieved as dawn rose on June 2. By evening, the U.S. forces held a 12-mile front across the fields and the Germans had suffered serious losses. They had retreated to become heavily entrenched in thick trees on high ground known as Belleau Wood overlooking the river valley.
On June 6, the Marines advanced toward the German position racing with bayonets fixed through waist-high wheat fields to be mercilessly mowed down by withering fire from German machine-gun nests hidden among the tree line above. The casualties sustained that day were the highest in Marine Corps history but they achieved a foothold in the woods.
In the ensuing days, the Marines attacked a further six times during what became the first large-scale battle fought by American soldiers in World War I.  They suffered over 9,000 casualties but their ferocious determination earned the respect of the enemy who famously nicknamed them the Devil Dogs, after the vicious hounds of German folklore.
For many Marines, Belleau Wood is hallowed ground, considered the birthplace of their famed esprit de corps. Many still travel here today to salute their heroic fallen comrades and drink the water from a nearby spring, which folklore says assures them another ten years of life.
La Nouvelle Etoille
Aside from these historic sites, this lush and bountiful countryside is, of course, famous for producing the wine popped open at almost every celebratory occasion around the world. It's said that one vine here equals one bottle of champagne. In 2022, about 16,000 growers produced a total of 325 million bottles of champagne.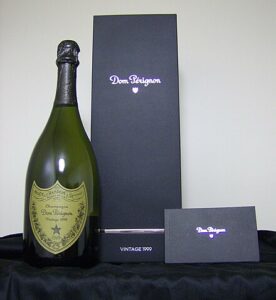 This summer, we were fortunate to sail through this historic and fertile landscape being pampered with gourmet meals of local delicacies paired with local wines in the comfort of a 129-foot long, 17 foot wide river barge. Converted from a heavy-duty transporter to a hotel ship 20 years ago, La Nouvelle Etoille is indeed a new star on the River Marne boasting WiFi, air conditioning, four en suite guest rooms, an elevator between decks, a hot tub on the foredeck, a spacious well-stocked saloon complete with piano, and a dining room beautifully laid nightly with Wedgewood porcelain and Christolfe silver.
But what makes a lazy summer cruise on this ship truly incomparable is the genial husband-and-wife owner/hosts Bill and Lisa Desmond supported by a veteran team that made the boat, the catering and the excursions flow seamlessly. Their crew includes a captain, a driver/guide, a superb chef, and a pair of delightful bilingual hostesses who do everything from serving evening cocktails to making the beds.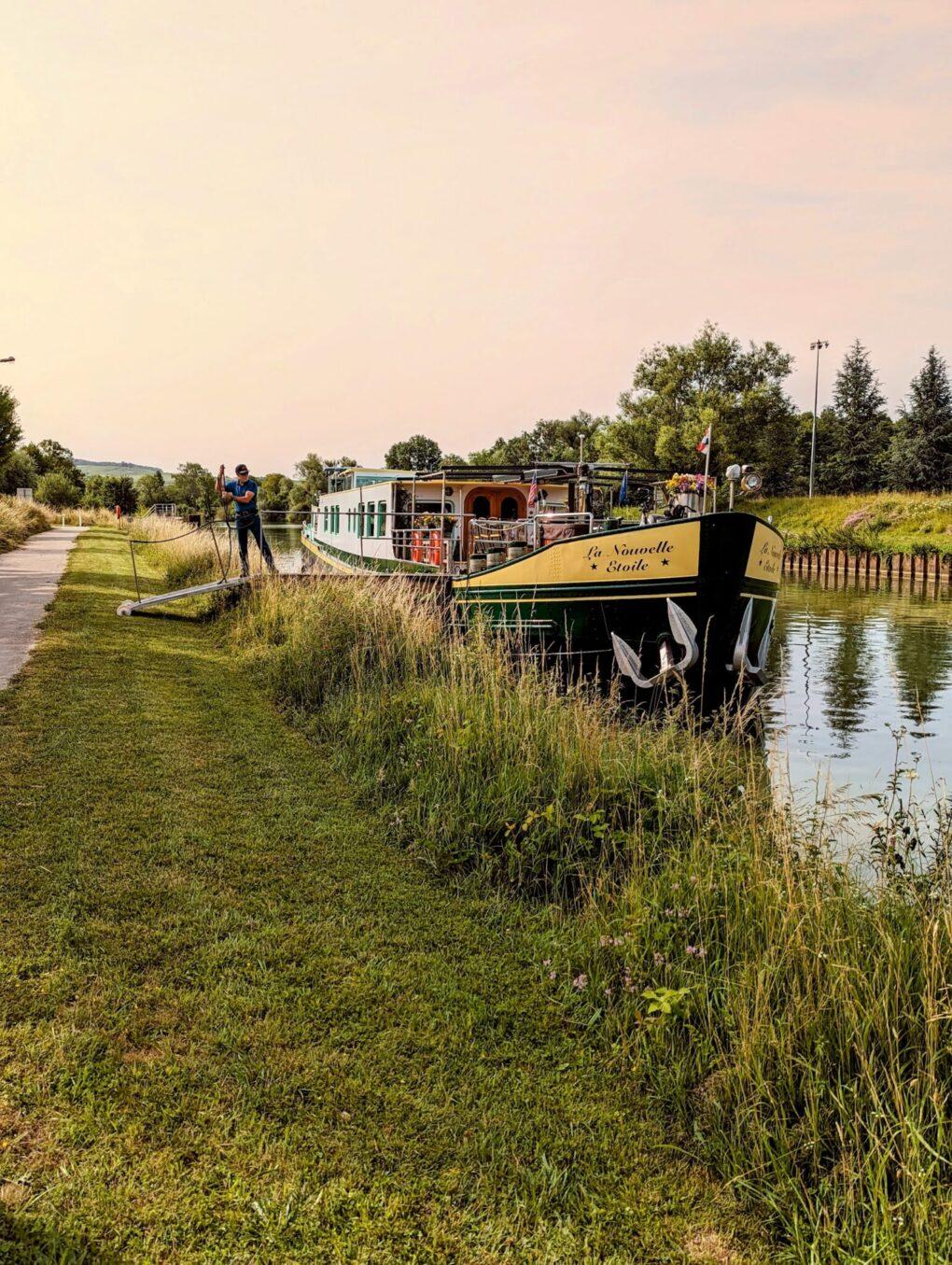 River Marne
We were four couples collected from our hotels and driven 90 minutes in a Mercedes Sprinter northeast of Paris to the ancient village of Epernay, the de facto center of the champagne industry. Here on a tranquil stretch of the River Marne is where we were to begin our cruise. Here too is the famed Avenue de Champagne, a street flanked on both sides by elegant chateaux emblazoned with so many of the world's best-known champagnes it reads like the carte des vines at Maxim's Paris.
We were plunged straight into the spirit of things with a private tasting in Moët et Chandon's boardroom and a tour of their extensive network of underground wine cellars founded by Claude Moët in 1743. Napoleon was so impressed with Monsieur Moët's magic elixir he awarded him the Legion d'honneur. Today, Moët et Chandon, now routinely consumed by royal families around the world, is the world's best-selling champagne.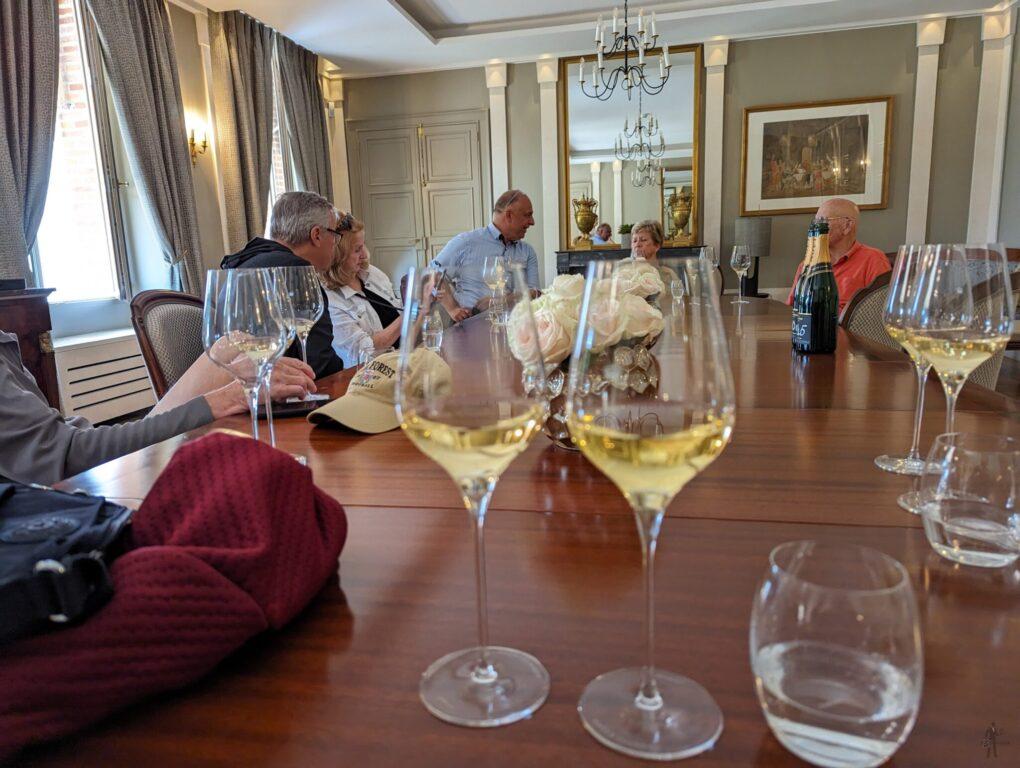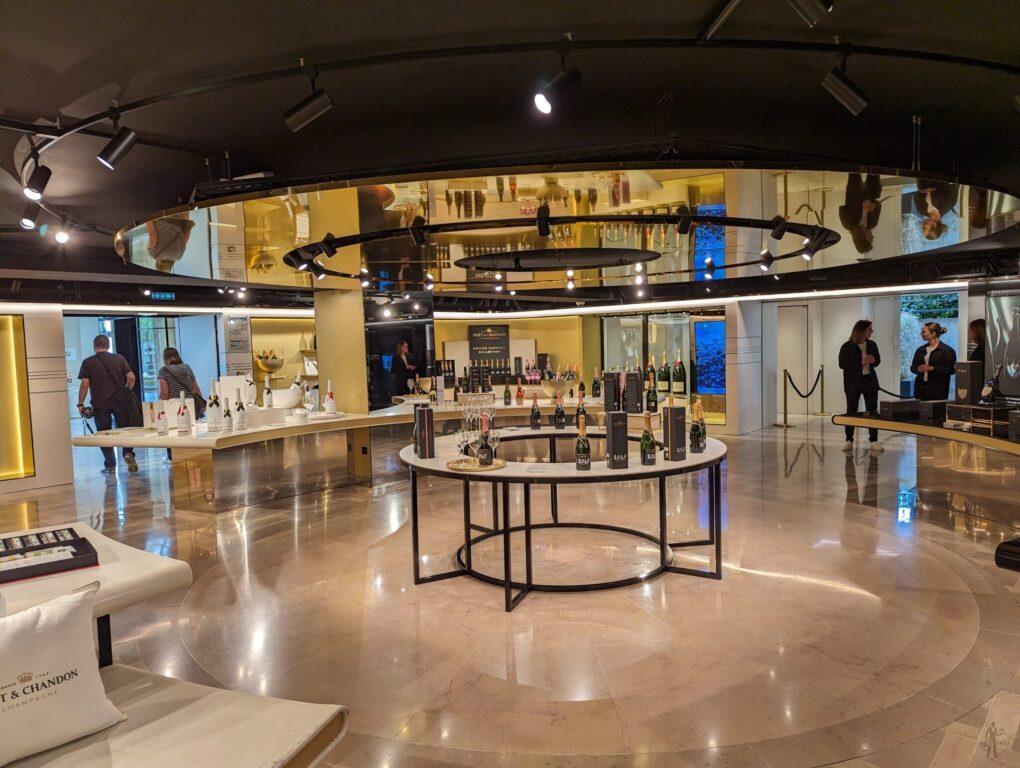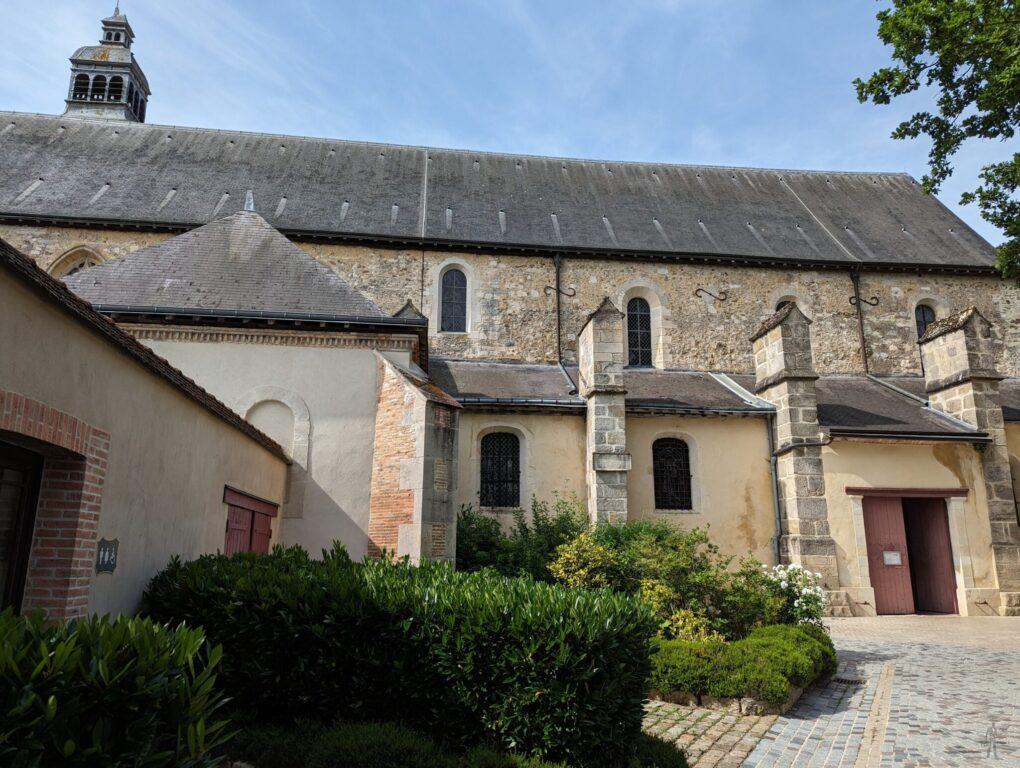 Queen of Cheeses
It may not be so well known that this Isle de France region between the rivers Seine and Marne is also known as the birthplace of the Queen of Cheeses, the mouth-watering soft and delightfully creamy cheese known as Brie, first created by monks around Meaux in the 7th century. Here, we enjoyed another private tour of a spotless production plant, this time watching huge wheels of Brie soften almost as quickly as our will to resist.
I thought a mid-summer cruise on the River Marne through hillsides of slumbering vines, would mean kicking back in a deckchair with a good book while a hazy world of sunflowers and dragonflies drifted by to the sound of gentle lapping in the shallows. Well, it did mean that but daily excursions delivered so much more than that. We heard tell of kings and queens, saints and sinners, battles and treaties, nuns and monks, abbeys and castles, food and wine.
Sunset on the Seine
In the end, we sailed back to Paris gliding past dark green poplars, linden trees, weeping willows, and river-level views of Notre Dame, the Louvre, and the Eiffel Tower awash in the glow of a golden summer evening.
our week of wonderfully varied experiences in champagne country brought to mind a famous Dom Pérignon quote. When he first tasted his trailblazing blend of grapes from multiple vineyards, it's said he famously cried, "Come quickly, I'm tasting stars!"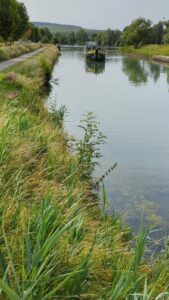 La Nouvelle Etoile accommodates 8 passengers and operates seven-day, round-trip Paris-Eperney cruises during July and August only. For more information visit www.louvelleetoile.com.