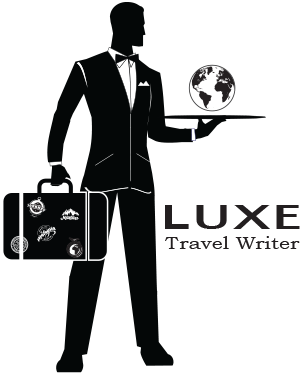 "I write visual pictures to record impressions that might otherwise be lost and that may hopefully inspire others to follow."
Sometimes I have traveled alone and have seen an awesome sight or have experienced a unique moment and have regretted I had no one special beside me to share the moment. For me, somehow sharing an experience doubles its value and prolongs its memory.
Here are some of my favorite travel memories. Some have been published in regional, national and even international publications. Others are still waiting to catch an editor's eye. I share them here, offering a window on our world that I hope will inform and inspire.
WHAT HAS HOLES BUT STILL HOLDS WATER?
It created one of the biggest industries of the 20th century and built what is today the most vibrant Greek community in the United States. What is it? ...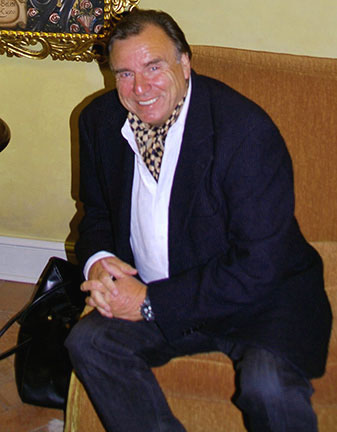 Roger William Weatherburn-Baker
Born and educated in Britain, Roger is a marketing and public relations executive who has worked in multi communications disciplines in three countries for more than 40 years.
He began his career as a reporter with the London Financial Times before joining the global International Business Machines Corporation (IBM) at their UK headquarters in London. From there he was assigned to their European headquarters in Paris, then to the U.S., working first in two divisional headquarters, then their international headquarters, finally in their world headquarters in Armonk, New York.
His work has earned him international award-wining recognition; notably a Gold Quill award from the International Association of Business Communicators; national gold, silver, and bronze awards for his corporate branding campaigns in print; a Gabriel award for his work in radio; a Gold Medal at the New York International Film Festival, a Telly award, and the international Prix Emile Hermés gold award for his work in film, and a White House award for his communications work with the disabled.
Scroll all the way down and Click on any flag to view photos from that country!
Continue Scrolling For Additional Countries
Notice:
No part of this website may be transmitted or reproduced by any means, electronic or mechanical, without the written permission of the author whose work is showcased here primarily for promotional purposes.