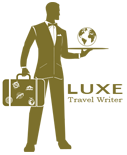 WHAT HAS HOLES BUT STILL HOLDS WATER?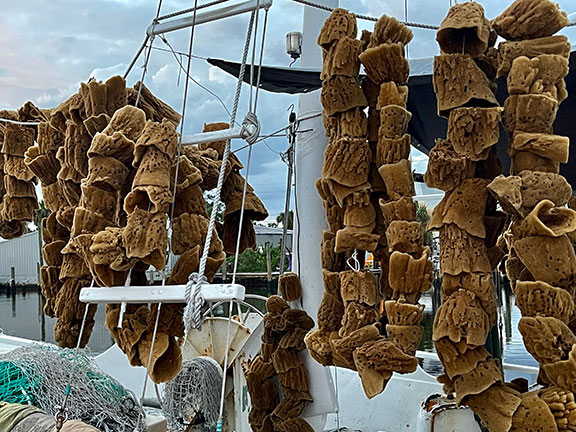 It created one of the biggest industries of the 20th century and built what is today the most vibrant Greek community in the United States.
What is it? A humble aquatic creature we call a sponge. And where's that Greek community? Tarpon Springs, Florida, once a thriving capital of the world's international sponge industry; today one of America's most unusual, underrated travel destinations.
Thousands of sponge species are found throughout the world in habitats ranging from shallow tropical seas to the deep polar abyss. However, it's generally considered that the best and therefore most valuable are those from Florida waters, notably Key West, Apalachicola and Tarpon Springs.
Sponges have been used since ancient times. There's evidence they were used in the Bronze Age. Homer and Plato mentioned sponges used for bathing, and we know Roman centurions used them to line their helmets and to hold water or wine when they were on the march.
It may be hard to believe today, but until the advent of synthetic materials about 100 years ago, a sea sponge could be found in virtually every home and business in the western hemisphere. They were used widely for personal hygiene, as packing material, for stuffing mattresses and upholstery, and for absorbing fluids during surgery since the Middle Ages.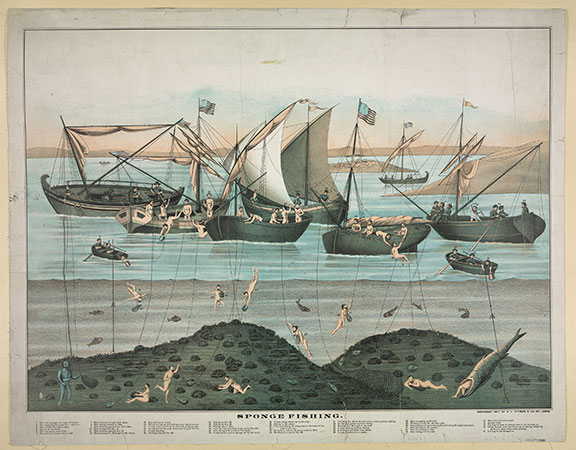 Greek island spongers were legendary
Most of these sponges came from the Greek islands of the Dodecanese, particularly Kalymnos, where sponges were harvested by men armed with a harpoon, plunging naked into the sea, holding their breath reportedly sometimes for as long as five minutes. This took skill and training that made the Greek islanders legendary and gave them a reputation that rang throughout the Mediterranean. However, although their fame was lasting, their livelihood was not.
The supply of Mediterranean sponges collapsed in the late 1800s when the traditional sponge beds between Greece and North Africa suffered disease. So, with international demand remaining high, the search for the valuable sea creature moved elsewhere. They were found in the warm waters of Cuba, the Bahamas and Florida.
About this time, a wealthy American entrepreneur named Hamilton Disston bought four million acres of the central west coast of Florida in 1880 for 25 cents an acre. His purchase included a small fishing village on the Gulf called Tarpon Springs, named for the abundant fish seen leaping from the waters offshore. It had a population of about 50 residents.
When the railroad came to town
Four years later, the railroad came to town and a depot was built to accommodate passengers and freight.  Soon, largely though Disston's efforts, Tarpon Springs grew to become an exclusive winter resort for wealthy Northerners.
But in 1887, one of Disston's employees named John Cheyney changed Tarpon Springs forever.  He discovered money could be made by harvesting the sponges growing offshore and launched the town's first sponge fishing boat.  Three years later, sales by the Cheyney Sponge Company exceeded one million dollars.
Along the way, Cheyney met a recent Greek immigrant named John Corcoris, a sponge buyer for a New York firm.  Cheyney was so impressed by the buyer's knowledge of the industry, he hired him to develop his burgeoning enterprise.
Corcoris encouraged Cheyney to recruit experienced spongers from the Greek islands.  At first, a few adventurous young Greeks arrived, then their friends, sweethearts, wives and children followed.
By 1905, over 500 Greek sponge divers were working 50 boats. Sponge boats sailed out for about a month at a time.  Each boat carried several small dinghies.  A pair of men worked each dinghy with one man rowing while the other looked for sponges using a glass viewing box pressed against the surface of the water.  When sponges were spotted, they were pulled up with a long-handled hook.
Then new diving technology arrived.  Wearing a brass helmet, diving suit, and a weighted belt, divers could walk along the sea floor using a long air tube connected to the sponge boat above.  Now they could go deeper, for longer, and harvest more.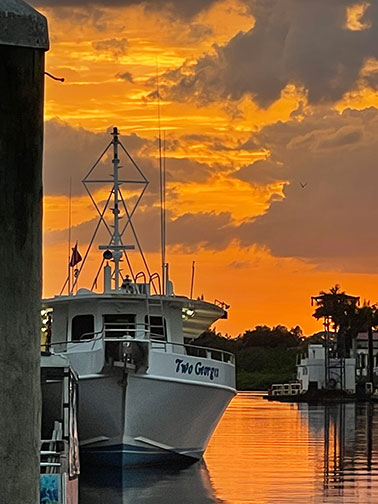 Tangy aromas lure tourists today
Down some side streets, you may still hear men in cafés boisterously chatting in Greek, playing cards and enjoying a bottle of tangy retsina wine. Along others, Greek restaurants and bakeries offer authentic Greek specialties often prepared by the descendants of the original Greek families. The tangy aromas of souvlaki, garlic lamb and baked chicken, mingling with the honey scent of baklava, lure tourists from far and wide.
"We have 125 businesses, 25 restaurants, and I don't know how many bakeries," said George Billiris, whose family settled in Tarpon Springs in 1904. His grandfather, father and uncle helped build the sponge industry. Now in his 80s, George is the third generation working the sponge docks and managing his St. Nicholas Boat Line.
The sponge industry may not be what it once was, but the town's Greek roots are deeply embedded and Southwest Florida is the better off because of it. The next time you use a sponge, you might take a moment to think about where it came from. If its real, its more than likely the creature came from Florida waters and a Greek had a hand in getting it to you.