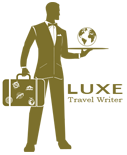 JOSEPH CALLEJA's 25th ANNIVERSARY CONCERT
A group of us from Naples, Florida traveled to the Mediterranean island of Malta in July to hear a one-night-only concert featuring two of the world's most celebrated tenors performing in one of the island's most historic venues, the open courtyard of the spectacular Fort Manoel built by the Knights of St. John in the 18th century.
The concert was Joseph Calleja's 25th Anniversary concert, a dazzling sound, light and firework show of classic and contemporary favorites featuring the Maltese tenor joined by his longtime friend Placido Domingo and the silky voices of Italian-American soprano Jeanette Vecchione-Donatti, and mezzo-sopranos Marvic Monreal and Laetita Grimaldi Spitzer.
When we arrived in a jostling crowd of three thousand others to take our seats for the sellout performance, we found someone had taken my seat. I was about to dislodge the squatter when fortunately, the concert's conductor, Ramon Tebar, who I knew as Artistic Director for Opera Naples, saw what was happening and invited me to listen to the show from backstage. I jumped at the chance.
Once there, I saw maestro Domingo sitting in his makeshift dressing room quietly waiting to go on, running through the program in his mind beating time with his hands on his knees.
Occasionally, a curtain, separating him from me and any other unwanted onlookers, swung open teasingly in the gentle breeze. I watched and waited patiently until the breeze lifted the curtain aside just wide enough for me to snap this atmospheric shot unobtrusively.