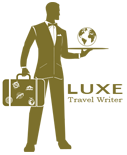 A VERY BRITISH MISS WORLD
In 1964, I was a young reporter on the London Financial Times when I was given what most warm-blooded young men in Britain would have thought was a dream assignment: to interview the newly crowned Miss World.
The Miss World contest is the oldest-running international beauty pageant in the world.  It was created in the UK in 1951 as part of the Festival of Britain celebrations and was almost immediately dubbed the Miss World Contest by the media.  It was originally created as a promotion of the bikini, which had only just been introduced, so perhaps it was not surprising the competition attracted huge audiences around the world.
I guess my news editor assigned the interview to me because I suspect he thought the story too trivial to assign to any of my more seasoned city-slick peers.  Plus, it was destined to be a minor piece in a publication catering to an audience more interested in the global movements of the world's money markets than those of a young woman.  So, the job was given to me, a young cub reporter with no choice.  He handed me her phone number and told me to arrange an interview immediately.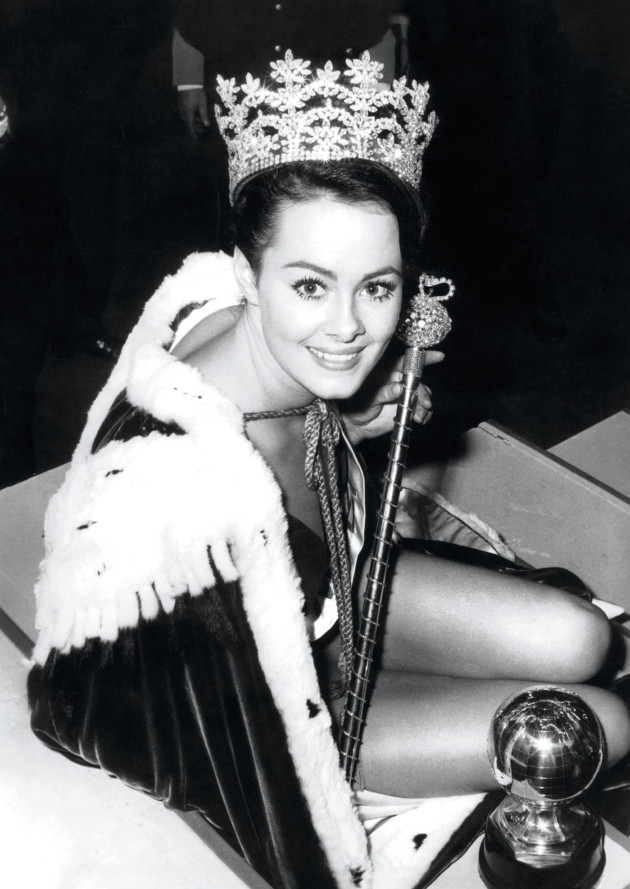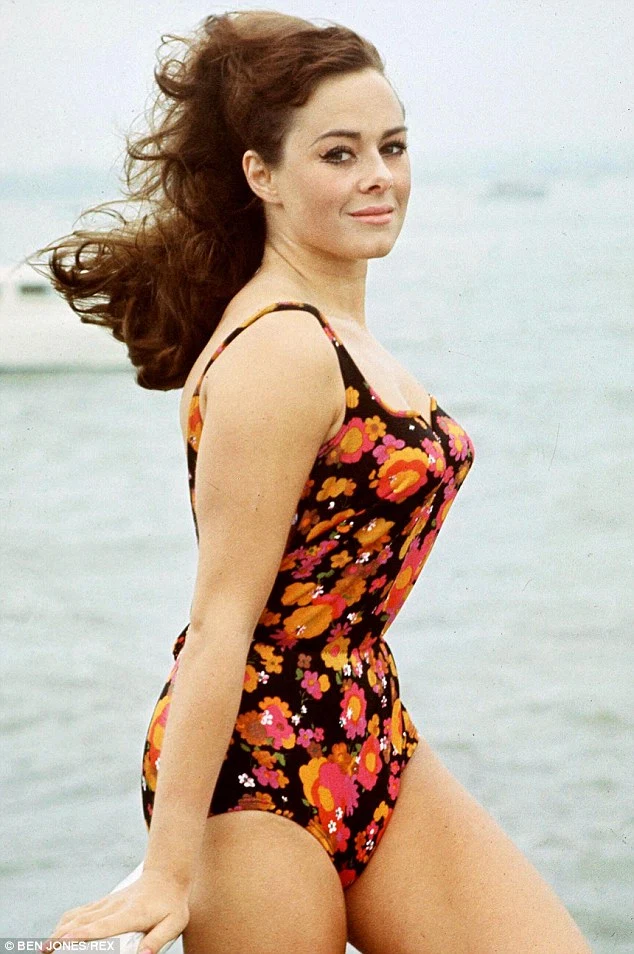 I had only recently escaped from a long stretch of being shut up in an all-male Roman Catholic college deep in rural Hertfordshire.  My experience in the world was very limited and my social skills with the opposite sex had been barely tested.  So, I was a little nervous, to say the least, to be reaching out to someone just named one of the most beautiful women in the world.
Her name was Ann Sidney, a 20-year old apprentice hairdresser from Poole a small seaside town in England's West Country. She was the reigning Miss United Kingdom, just crowned Miss World in front of a TV audience of a staggering 27 million in Britain alone.   Only the second English Rose to win the coveted title, she immediately became a sensation.
When I called, her win was just a few days old.  She told me she was about to go on an overseas tour starting in Japan, so I'd better hurry over.  She lived in a small rented apartment in Earl's Court, an area of tall, once-fashionable Georgian mansions facing garden squares edged with fancy wrought-iron fencing.   A century ago nannies would have a key to the gates of those green havens where they could take their young charges to play and take the air.  Now, the mansions are sub-divided into multiple flats or studio apartments that the locals call bedsitters.  Very popular with the city's many students from home and abroad, the area bustles with a lively night life that lasts till dawn.  A far cry from its sedate past.
Ann was living in such a bedsitter.  When she opened the door, my first impression was of a profusion of clothes scattered across the few bits of furniture and hanging stuffed onto a large rolling rack occupying most of the available floor of the small sitting room behind her.
She was lovely, bright-eyed and vivacious, relaxed and very natural, when she greeted me in shapeless casual clothes, with her long hair pinned up, wearing no makeup.  We were both young, inexperienced, and new to our roles.  Recognizing that, we were at ease in each other's company almost immediately and slipped into a comfortable dialogue. I began to think maybe my news editor was more astute in assigning me than I gave him credit.  We had chemistry.
She cleared a space for me to sit while she raced against the clock to finish her packing before a limo arrived to take her to Heathrow airport.  She busily selected and folded clothes apologizing for being behind with her packing, but she said she'd been worrying about what to pack for hours.  Up until now, she laughed, if she'd needed a change of clothing, she'd take it with her on a hanger or in an overnight bag.
We talked about her first few hours as Miss World, which had passed in a daze.  Before the age of professional handlers and chaperones, she was almost totally unprepared for what lay ahead.  She'd been led through an immediate whirlwind of media interviews, photo sessions, briefings, guest appearances, and a blizzard of opportunities offered by sponsors.  She was naïve with few around to guide her, overwhelmed and unaware of her commercial value.  However, her open, wide-eyed innocence, unpretentious airs and easy conversation only added to her natural charm.
I asked what exactly she had earned by winning the title.  She sounded a little disappointed with her haul.  Apparently, she'd received a set of luggage, clothes, sponsors' products, travel opportunities and a year's salary.  She couldn't tell me how much, that was against tournament rules, she said, but it was undoubtedly more than the 30 shillings a week she'd been earning as a hairdresser, and considerably less than the 1.5 million dollars beauty queens can earn today.  That wasn't really the point though, she added.  It was the exposure.  Most contestants hope even reaching the final three will launch careers as models, on television or in film, and she was no different.
She was very excited about the prospect of going abroad.  Until then, she admitted, her experience with overseas travel was limited to taking her bicycle on the ferry over to the Isle of Wight, a small island off the southern coast of England not far from her hometown.  An Area of Natural Beauty, it was once a popular retreat for Queen Victoria and Prince Albert.  In the mid- 1800s they ordered the construction of a royal residence there to entertain guests between breaks watching sleek wooden-keeled sailboats race the notorious winds and unpredictable currents of the coastal waters.
Our interview was going so well, she invited me to join her in the limo where we could continue to chat on the way to the airport.  She disappeared to change, reappearing only a few minutes later made up and dressed like the star she had become.  When I sat down next to her in the back of the limo breathing in a cloud of heady perfume, I couldn't help but notice her long, slender, nylon-encased legs as her skirt rode up on her thighs.  She was beautiful and glamorous for sure.
We glided up to the curb of Heathrow's international departures building to be greeted by a large posse of paparazzi.  Seeing them jostling for position, pushing and shoving to get a look inside our limo, two things occurred to me: seeing an unexpected male by her side might give them the false impression I was a boyfriend, and  I was on the wrong side of the car for them to get a clear shot of their target.    So, when we came to a halt, I quickly opened the door and stepped to the side out of the way.  Dozens of bulbs flashed as those long slim legs slipped out behind me.  Out of the corner of my eye I saw our driver taking care of her luggage.
Whatever impression the press got of me, Ann wasn't concerned.  She took a step or two toward me, put her arm through mine, and asked me to walk with her to the gate.  Suddenly, I didn't care who got what impression.   I felt like a movie star with one of the most beautiful women in the world hanging on my arm.
But soon we were melting unnoticed into the hurrying crowd, steering toward the Duty Free Zone where she insisted on buying me a carton of cigarettes.  Minutes later, as we said our goodbyes at her Gate I asked if I could interview her again at the end of her reign.  She nodded agreement and blew me a kiss as she walked away.
A couple of days later, a postcard landed on my desk showing a photo of an airliner in flight on the cover and on the back a thank you message signed with a flourish:   Ann, Miss World xxx.  A souvenir I kept for many years.
Later the following year, her agent called the paper and a second interview was arranged to take place over lunch at a luxury hotel overlooking London's Hyde Park.  I had just got married and was on honeymoon in a 200-year old hotel and restaurant called The French Horn in the picturesque village of Sonning in Berkshire, a short distance from London.  It's famously situated on the banks of a particularly stunning stretch of the River Thames crossed by an equally picturesque 18th century brick bridge fringed with stately weeping willows.
My young bride of three days wondered who could possibly be calling our room so early in the morning disturbing our honeymoon.  She thought I was joking when I told her it was the paper, and I had to leave immediately for lunch with Miss World.  She was stunned and not happy.  I'd only been married for a few hours and already had some making up to do.
Over lunch, Ann summed up the first few months of her reign.  She'd been thrilled in many ways, she said, but disappointed in others.  She was exhausted.  It had been a grueling year and she was sick and tired of "all the men who wanted to say they'd slept with Miss World."
But on the upside, within weeks of winning her title she was on her way to Hollywood where she was met by a "very gracious" Bob Hope and soon found herself rehearsing a show to entertain the troops in Vietnam.
She remembered meeting many celebrities, such as Aristotle Onassis and Maria Callas who she first met in Maxim's of Paris. "They sent over an expensive bottle of champagne," she remembered.   She traveled around the world in first class five times, served as an ambassador for the International Wool Secretariat, collected a wardrobe "from all the top couturiers," and even recorded a pop song with the wholesome title, "The Boy in the Wooly Sweater."
But she did achieve her wish to become an actress.  Soon after our lunch, I saw a brief article reporting she had won a small part in a provincial theater production.  I was sad and felt disappointed for her that her fame hadn't got her any farther.  But things soon improved dramatically.
She went on to appear in numerous stage pantomimes and musicals in London, including playing Maria von Trapp in The Sound of Music, and spent six years as a lead singer in a show at the MGM Grand, Las Vegas.  Her many roles on TV, included parts in The Avengers and the long-running British favorite Are You Being Served, and appearances in an Australian TV series.  In film, she appeared with British movie stars Dirk Bogarde, Susannah York, and James Fox, and rock icon Mick Jagger.
She married five times, most recently in 2005 to West End Producer Duncan Weldon who died in 2019.  Now in her 70s, Ann is living alone back in her hometown of Poole.  Still occasionally being interviewed, she told a local reporter recently, "You know what?  In ten years, I can imagine myself shuffling along Poole High Street with my walker and people nudging each other and saying: 'See her, she used to be Miss World!'  It's bound to happen! she said, with a howl of laughter."