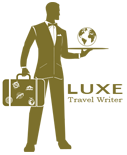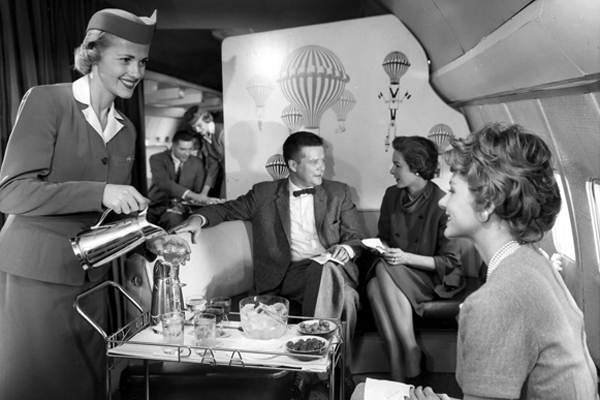 First published in 2019 in The Log
The international publication of the Circumnavigators' Club
Most likely, most of the millions of passengers who struggle through long lines at the world's busiest airports today have little idea of how good international travel used to be. This year marks an important milestone in aviation history, giving us an opportunity to take a look back at what was called the Golden Age of Flight.
Exactly eighty years ago in June of 1939, a Boeing 314 PanAm airboat named the Yankee Clipper flew into history successfully completing the world's first commercial trans-Atlantic flight. The round-trip fare was $685 or about $12,000 today, but passengers traveled the distance in unprecedented time and unparalleled luxury.
The fact this historic flight took off at all is all the more remarkable considering that summer Europe was on the brink of WWII and America was still recovering from the Great Depression that defined the 1930s. But take off it did into the dawn of a new era.
The two largely responsible
We owe the world-shrinking achievement of international air travel to two men in particular. One was a tall lanky superstar who blazed headlines across the globe in the 1920s and whose name is permanently etched into the history of aviation. The other was an equally bold visionary of the industrial age but whose name today is all but forgotten.
The first was the international toast of the town Charles Lindbergh who famously completed the first solo transatlantic flight from New York to Paris in May 1927. The other was a young entrepreneur named Juan Trippe, the son of a wealthy investment banker of Cuban heritage, who founded a company called Pan American Airlines just one month after Lindbergh's triumph in June 1927. Lindbergh was 25, Trippe aged 28.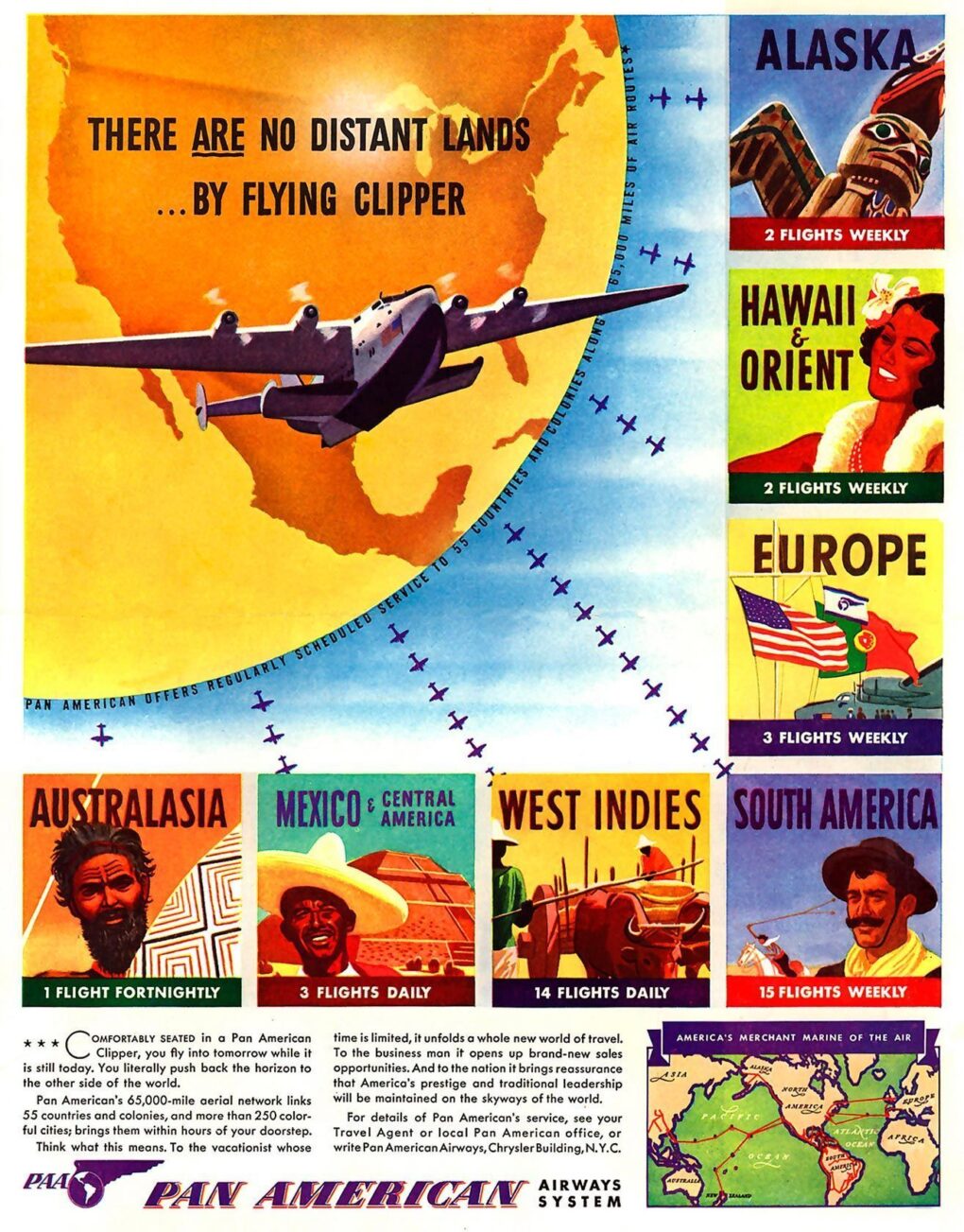 Literally overnight, Lindbergh had achieved worldwide celebrity and was inundated with job offers, but Trippe wanted him on his team. He realized Lindbergh's rock star status would attract investors and add luster to his new enterprise, and he needed the aviator's extraordinary expertise. They met and immediately bonded, seeing each other as kindred spirits sharing a common vision for a burgeoning industry. They became lifelong friends and business partners propelling a fledgling business into a global phenomenon.
Trippe's initial idea was to focus on lucrative U.S. airmail contracts. He developed routes across open water using airboats that could take off and land almost anywhere there was a body of water.
The company's first scheduled flight left Key West carrying mail to Havana in the fall of that first year 1927. It was the first international flight by any U.S. airline.
In the beginning, Trippe chartered marine aircraft from other small operators but eventually he began ordering his own from a brilliant Russian-born aircraft designer named Igor Sikorsky, later of helicopter fame. The Sikorsky S-series of flying boats known as clippers became the bedrock of Trippe's fleet and brought the company its greatest fame.
Given alluring names such as the China Clipper and the South Seas Clipper, they excited the imagination, inspired books, movies and iconic advertising. The earliest clippers could carry 20 passengers across 1,000 miles, but as PanAm's amphibians became bigger and increasingly powerful, longer and longer routes were created by hopping between several fueling stops often located on remote islands.
Interest in international travel exploded. Trippe realized he needed even bigger and better aircraft that could lift enough fuel to travel thousands of miles and a greater number of passengers to make his airline even more profitable. He turned to the Boeing Aircraft Corporation.
Luxurious flying hotels
It was the giant Boeing 314 clippers introduced in 1939 that saw the advent of trans-oceanic flights capable of carrying 74 passengers and 10 crew distances of up to 3,500 miles. This was impressive. Only 12 years after its first baby hop to Havana, PanAm could now offer globe-spanning strides. Underscoring the importance of this historic milestone, the first plane in the new fleet was named the Yankee Clipper by the President's wife Mrs. Eleanor Roosevelt.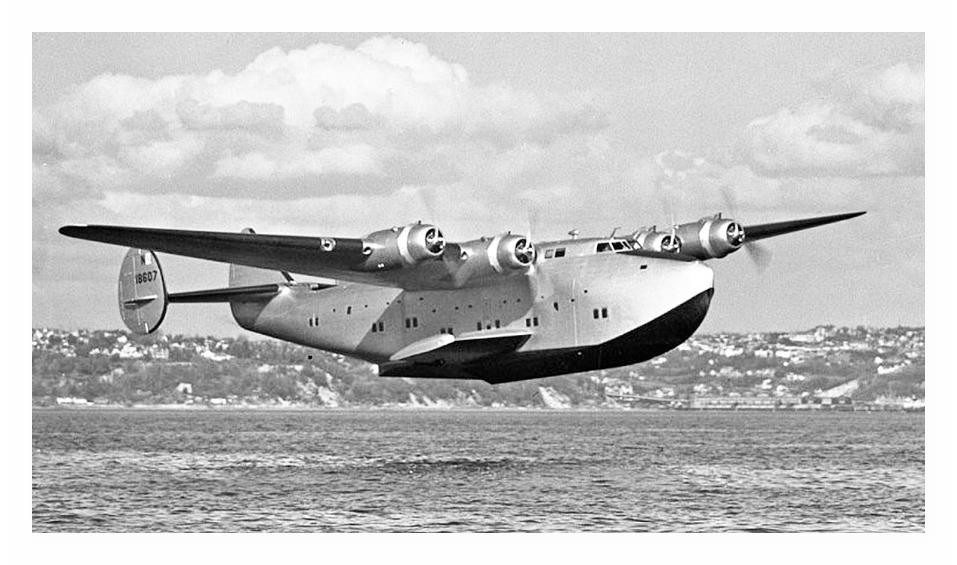 The only tickets sold were first class and passengers were suitably pampered. They were sophisticated, wealthy elite who were ferried out to these double-deck behemoths on a tender or walked to them along a swaying jetty dressed in their Sunday best. Food and a fully stocked bar were available throughout the flight. Smoking, standing and strolling around the cabin was permitted. When settled, they were accommodated on comfortable couches in a series of lounges decorated in alternating colors.
Even a honeymoon suite
At night, they slipped between crisp sheets, couches were converted into beds and the lounges transformed into curtained, deluxe sleeper cabins. There were spacious dressing rooms and separate bathrooms for men and women. There was even a honeymoon suite toward the rear of the plane. Six-course dinners prepared by chefs from four-star hotels and delivered by white-coated stewards were served on the finest china.
Clippper Club members enjoyed extremely personalized service and a very tony status. They were invited to members-only social occasions and even asked to join committees as consultants to PanAm department heads.
Still, if you're thinking you'd love to be transported back to this golden era, think what you'd be giving up: cheaper, faster flights for sure, but also on many long-distance flights these days we have ergonomically designed seats with adjustable headrests, and seat cushions that can prevent deep-vein thrombosis. We have power outlets to charge our devices, WiFi to keep us up to speed, and personal in-flight entertainment systems with touch screens and audio and video on-demand. Some airlines today now offer iPads giving us all of that in one hand-held device. The best PanAm could offer back then was a whirling projector and a set of canned movies. Cabin noise could be loud and noise-cancelling headsets were way in the future.
Making history again
In 1934, an important VIP refused to deplane after landing on a TWA flight from Pittsburgh to Newark, declaring angrily to a posse of reporters that his ticket showed his destination to be New York. TWA quickly agreed to fly him and the reporters to Floyd Bennett Field in Brooklyn. But that wasn't good enough, he told the newsmen. New York needed a new, more advanced airport closer to Manhattan.
The VIP was Mayor Fiorello La Guardia. The incident was a publicity stunt. But it got the desired attention. Three years later, ground was broken in Queens on a state-of-the-art airport given his name. Within a year, it became the busiest airport in the world. LaGuardia officially opened in December 1939. Three months after that, a chic new Marine Air Terminal was opened across the airfield close to the tranquil waters of the East River. The first plane to take off from there was a flight bound for Lisbon. It was PanAm's Boeing 314 Yankee Clipper making history yet again.
Sadly, the era of the PanAm clippers was brief. World War II saw the giant Boeings pressed into service moving troops and supplies. By the war's end, further advances in aircraft design and a major increase in airfields with long runways spelled the end for the luxury flying boats. In less than a decade, the giant's wings had been clipped.
But PanAm went on to become the largest and most famous airline in the world. At its peak in 1968 it operated 226 aircraft servicing 86 countries on all six continents and was credited with many innovations that shaped the industry, including the introduction of jumbo jets. But it was the clippers that established the airline's reputation for first class travel and service that lasted until it landed its last plane in December 1991.
Footnote: The Marine Air Terminal at La Guardia has just been restored and is now open to the public providing an exhibition and a spectacular link to the Golden Age of Flight. It's now incorporated into JetBlue's center of operations for all its LaGuardia flights serving Boston, Orlando, West Palm Beach and Fort Lauderdale.