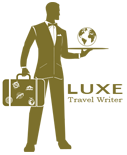 A MOMENT OF DANGER DURING A VISIT FROM THE QUEEN
My brief encounter with Her Majesty Queen Elizabeth II occurred on December 6, 1974. Of course, I remember it well. I was a young Englishman, born and raised into an extensive family of Royalists. For me, this was a very proud moment. A rush of patriotic emotions swept over me. I was about to meet the living personification of a thousand years of British history. A monarch who had ruled over half the world when she came to the throne. This was an intoxicating and intensely impressionable moment. Yet, at the same time, this diminutive, little lady seemed as comfortably familiar to me, as a member of my own family. After all, I had known her all my life.
I had arrived at this moment after thousands of hours of planning, involving dozens of people on both sides of the Atlantic during a time of great danger, especially to members of the Royal Family. The 70s were tense times in Britain. The Provisional Irish Republican Army (IRA) was waging an armed paramilitary campaign aimed at ending British rule in Northern Ireland that reached an ugly high in 1974.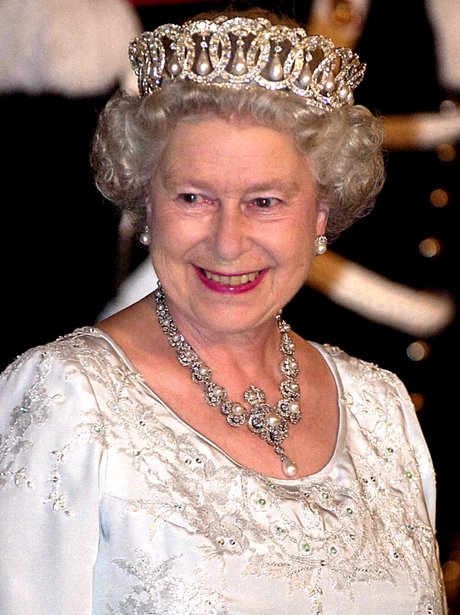 There were multiple IRA bombings, shootings, and acts of sabotage all over England that year. In October, just two months before Her Majesty's visit, three bombs exploded, including one in a pub injuring 65 and killing five. In November, even closer to the visit, there were six more attacks, including another explosion in a pub, which this time injured 182 and killed 21. And it continued. Just two weeks after the Queen's visit, a massive bomb filled with 100 pounds of explosives was detonated at Selfridges department store on London's busy Oxford Street crowded with Christmas shoppers. Two days after that, a vicious firebomb exploded in Harrod's, the world-famous luxury department store in the upscale district of Knightsbridge. Both caused millions in damages and multiple injuries.
I had joined the headquarters communications staff of IBM UK in London six years earlier in August of 1968. I was aged 24. Four years later, I was made responsible for the communications function at IBM's sprawling manufacturing site 65 miles south of London near the seaside village of Havant on the southern coast of England. It was the company's largest manufacturing facility in Europe, but I saw it as a step down.
Earlier, I had managed to get a job on the London Financial Times as a cub reporter, hoping one day to travel the world and become a famous journalist. I soon realized I was a very long way from that, if ever, when a friend suggested I apply for job he knew was vacant at IBM. The idea of joining a major multinational corporation offering opportunities all over the world held promise. So, I applied.
But now, four years later, as I saw it I was about to leave the center of action at the UK headquarters, and for the first time leave the nation's capital, my home, to head for a life of obscurity in the rural south. I wasn't thrilled with the move but was persuaded I needed the experience, and it would be good for my career development.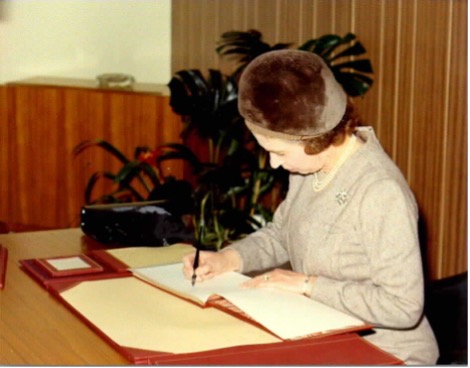 More than 2,000 people were employed at the IBM Havant facility assembling complex, room-size computer systems. Before being shipped, these behemoths were tested in an air-conditioned, glass-enclosed, dust-free environment sitting on a heavily reinforced platform above a snake-pit of cables as thick as a man's wrist. These monster processors were destined to control vast hotel and airline reservation systems, and transportation and banking networks across Europe.
These multi-million-dollar machines were so valuable and being shipped so frequently, collectively they had a significant impact on Britain's annual balance of trade. So much so, had IBM been a British-owned corporation like Rolls-Royce or Boeing, it would have been awarded the Queen's Award to Industry, Britain's prestigious recognition for the country's most exceptional corporations that allows a distinctive logo to be displayed on corporate stationery, advertising and products. Unfortunately, as an American-owned corporation, IBM UK didn't qualify for such an honor. Instead, those who judge such things decided the Chairman and CEO of the British subsidiary would be awarded a knighthood, and Her Majesty would tour the manufacturing site later the following year.
When the news broke, my move to the country didn't seem so bad after all. Suddenly, I found myself in the very center of things. I was given a larger office, taken from my regular duties and put on special assignment to coordinate all the arrangements for the royal occasion, reporting to a small cadre of senior executives I'd never met before.
I quickly realized why we had been given such advance notice and so much time to prepare. There were literally hundreds of questions to answer and decisions to be made, many of them centered around protocol.
I remember one prolonged discussion concerned the flagpole standing prominently atop a grass knoll outside the front entrance. Did we have the right to hoist the Royal Standard when she arrived? Wow! Wouldn't that be an honor! For centuries a version of this magnificent technicolor flag has indicated the presence of the monarch. Initially, the custom began on Britain's battlefields to inform the troops where their fighting monarch stood in the mêlée and to inspire them. The crown and the royal banner were to be protected at all costs, even to the death. Today, the flag flies above Buckingham Palace when the Queen is in residence, but not when she isn't, and appears on trains, planes and automobiles whenever she is in transit.
It would be a huge honor and major PR coup to have the Royal Standard flying over an IBM facility, so we requested the privilege. But that decision alone raised a dozen questions. Under what circumstances would the palace permit us to raise it? (When the monarch is in situ for an hour or more.) Who should be given the honor of handling the flag and running it up the flagpole? (The senior-ranking security officer.) At what point should that happen? (When the monarch first sets foot on the ground.) Where do we get such a flag? (It's provided and must be returned afterward.)
The seasoned, well-drilled palace staff were patient and helpful providing answers to these and many other questions, but they in turn had plenty of inquiries of their own.
Months ahead of time, perhaps knowing the plant was located almost on the edge of the notoriously cold and windy English Channel, the palace asked what the outside temperature was likely to be next December and for an estimate of the likely strength and direction of the prevailing wind off the sea. At the same time, they wanted to know the inside temperature of the plant at that time of year, all to help determine what weight of clothing Her Majesty might wear for the occasion and whether she would need a wrap or coat and gloves.
I was also asked how far she was expected to walk and what surfaces she would be walking on so appropriate shoes could be selected for her. I was told the entire surface of the concrete factory floor, covering many thousands of square feet, had to be spotless but not cleaned to a high gloss fit for a Queen, but dull and slip-proof.
My answers were given to the Queen's Equerry, a revolving position occupied by a senior officer chosen from one of Britain's three armed services who acted as the Queen's personal attendant. He then passed the information to Fortune Fitzroy the Duchess of Grafton, a personal friend of the Queen and the senior Lady-in-Waiting. As such, she held the ancient title of Mistress of the Robes responsible for the Queen's wardrobe and jewelry.
Given that the British December weather was very likely to be miserable on the day, I was asked to provide cover for Her Majesty from the moment she stepped out of her black Rolls-Royce that brought her the mile from the local train station, up a long flight of wide stone steps and into the building's spacious reception. This was to protect her not only from being drenched by Britain's likely winter rains, but also from any errant gale that might sweep in off a darkly brooding Channel. But most important it was to protect the monarch's inevitable hat from being blasted across her kingdom. An umbrella just wouldn't do it. A caterpillar cover had to be built from the car all the way up the steps to reception, and transparent so the Queen would always be in sight of TV cameras, the print media and her loyal subjects. But, most important, so that the royal ensemble wouldn't suffer a cold blast of frigid air or risk being seen in undignified disarray.
Once the palace had been provided with all the data necessary, we were advised Her Majesty would be wearing an oatmeal-colored wool suit and a brown fur hat. I was told this for one reason only: to ensure any bouquet we planned to present would blend nicely with her outfit. They provided the name of a society florist in London who would create a display from individually selected stems and blooms suitable for a Queen.
But who should we choose to present this customary tribute? The brightest student at a local school? The daughter of a plant executive, or a local aristocrat's daughter? So many suggestions came in from all sides, we decided to hold a lottery. The young lady finally selected was taken on a trip to London to be outfitted at Harrod's department store with a suitable all-English outfit from gleaming black, patent-leather pumps made in Lancashire to a lace collar jacket made in south Wales.
After the bouquet ceremony and photo op, the Queen would be invited to sign the Visitors' Book. This had to be British-made, leather bound and not signed by anyone previously other than royalty. Similarly, the required pen had to be a British-made fountain pen from which the ink must flow immediately without being stimulated with a quick shake. And, of course, we would make sure the pen wouldn't leak. Ugly stains on royal gloves or fingers just wouldn't do. To ensure these conditions would be met, I decided to field test the chosen instrument. I left it lying all night on a table fully loaded with ink, its cap removed, nib exposed, watched by a security guard, to make quite certain the pen performed fluently and drip-free on demand in the morning.
Would the Queen stand and bend down for a moment to sign the visitors' book or sit? If sit, who should position the chair beneath her, and remove it after the deed was done?
IThe Queen was to be accompanied by one of her four Ladies-in-Waiting and escorted by the Lord High Sheriff of Hampshire, Nigel Macdonald; the Chief Constable, Sir George Osmond; and the Lord Mayor of the nearby city of Portsmouth, Arthur Damm; each a significant VIP in their own right.
It seemed everyone wanted to be in the receiving line. All kinds of company executives in the U.K. and especially across the Atlantic at World Headquarters in New York felt they had a case. But the Chairman and CEO of IBM UK, the newly minted Sir Eddie Nixon, showed deft finesse avoiding boardroom pressures from both sides of the ocean with a brilliant solution. He excluded himself from the privilege and insisted that only local executives with offices in the plant should have the honor.
Once those to be presented were known, I was besieged with questions, starting with do I bow? (Yes, you do of course, or curtsy) When and how deeply? (Wait until you're introduced and bend or dip politely.) Do I shake hands? (No, don't stick your hand in her face! Wait until she offers her hand to you, then hold it for a moment only, don't shake it.)
What do I say? How do I address her? (Say nothing until spoken to, then address her as 'your majesty' the first time and 'm'am' -- rhymes with spam -- thereafter.) Do I say goodbye or thank you? (No. Another bow will suffice as she moves on.)
We were advised the Queen was scheduled to be with us for precisely one hour, not a minute more. It was stressed she had to leave on time to arrive promptly at her next engagement later that afternoon. She had a lot of ground to cover with us and a couple of strategic stops were planned to allow her to meet carefully selected managers and staff working on the production line. Clearly, the tour had to be timed to the second. So, we placed large wall clocks along the route, each with a strip of black tape in a key location on its face. All concerned knew that when the minute hand reached the black strip on the nearest clock to them, they had to find a way to move the royal party along.
Given the constant threat of the IRA, security was of paramount concern. I was warned several times it would be a monumental disaster and the end of my career should anything happen on IBM turf to the crowned head of half the universe.
When the day arrived, I was part of the reception party waiting at the end of a short line in the lobby. Close by, was a very tall plain-clothes member of an elite Scotland Yard team later to be known as the RPS, The Royal Protection Squad. Other fully armed members of his squad were dotted around the campus and on the tops of buildings. We were all on high alert.
Then it happened.
The Queen had just begun climbing the stairs from her car to reception when the officer next to me turned to ask why there were wires trailing across the floor directly in front of where Her Majesty was about to sit and sign the visitors' book. They were TV cables, I explained. But just then we both began to smell smoke. "What's that?" he hissed angrily, now very alarmed as the Queen was less than 15 feet away. We both turned and saw smoke beginning to fill the corridor behind us, halfway down the route the Queen would walk in less than five minutes, trailed by a TV camera and a gaggle of VIPs.
We both sprinted down the corridor and were upon the problem in an instant. The smoke seemed to be coming from a service closet. The cop ripped open its door, grabbed a smoking canister on the floor, tightly clutched it to his chest and raced along the route to the exit like a crazed rugby winger racing for a touchdown with me hard on his heels. As we suddenly burst out of the exit's double-doors in a ringing clamor of noise three minutes later, I saw a police marksman high on a rooftop stand up and train his telescopic sight directly at us. At the same time, hundreds of schoolchildren lining the exit road waiting for the Queen to pass, cheerfully waved at us from a sea of England's red-white-and-blue Union Jacks.
That was the end of the Royal Tour for me. Months of work were over without my being presented to Her Majesty, as expected. Instead, mine was a big moment of another heart-stopping kind.
Apparently, someone about to meet the Queen of England right there at his workstation, was having a nervous smoke moments before she arrived. He had hurriedly tried to snuff it out in the sand of a cannister then quickly shoved the whole thing into the cupboard opposite where he stood. Unfortunately, the cigarette had not gone out but had grown into an ever-thickening bloom of choking gray smoke.
I didn't see the Queen again or the rest of her party when they left on time 40 minutes later. By then, I was waiting at a nearby hotel putting the finishing touches on a post-visit champagne reception for the brass. When the first of the executives arrived to unwind and celebrate, I anxiously asked if the rest of the tour had gone well, if the Queen had left in one piece, and on time. I was assured the Royal Visit had been a success.
Soon after, I was presented with an 18th Century Georgian silver platter engraved with a commemorative tribute and sent on international assignment to IBM's European Headquarters in Paris.
I was never to live and work in my home country again.