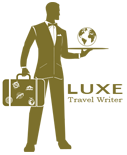 TWO WOMEN "MAKING A LITTLE NOISE"
Gloria Steinem and Jane Fonda
Gloria Steinem, born March 25, 1934, is an American journalist and social political activist who became nationally recognized as a leader and spokesperson for the American feminist movement in the late 1960s and early 1970s.
She was a columnist for New York magazine and founded of Ms. Magazine. She was married briefly to South African Entrepreneur David Bale, father of the actor Christian Bale.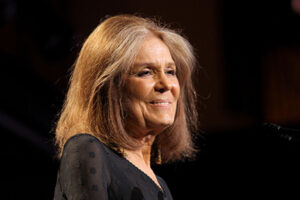 In the 1960s and 70s, IBM was largely known as a provider of large-scale business systems. Its U.S. print advertising was primarily placed in the New York Times, the Wall Street Journal, and magazines like Businessweek and Forbes, targeted at mostly male business leaders and decision makers. Its TV advertising dollars were spent advertising during landmark sporting events, like the USTA Open or the Super Bowl, and sponsoring occasional high profile TV specials like A Christmas Carol to enhance its good corporate citizen image.
The Advent of Personal Computing
In the 1980s, computers begun to get smaller, more portable, and more affordable for the average consumer. In August 1981, the company announced its ground-breaking IBM Personal Computer, which heralded the beginning of computer power in the hands of the everyman and became the design standard for the majority of microcomputers in the world today. For the first time, IBM's advertising strategy began to be aimed toward reaching a wider public.
Around this time, I was assigned to working in IBM's global headquarters in Armonk, New York, responsible for corporate print advertising worldwide.
I met with dozens of media representatives to get a better understanding of how I could reach these new consumers most cost effectively, and began to convince my traditional hierarchy of the value of placing ads in next-generation publications such as the then recently launched People magazine, Savvy, and Ms magazine, the latter co-owned and edited by Gloria Steinem.
I first met Gloria Steinem in my office. At the end of a hurried meeting, she invited me to have a further conversation with her over dinner, and invited Paula and me to join her at Le Cirque, the elegant, upscale restaurant in Manhattan now closed, but then considered one of the finest in the world and a well-known celebrity haunt. The evening of our visit, Warren Beatty and his wife Annette Bening, were sitting at a corner table having a quiet tête-a-tête, while another movie star sat at a table close to ours surrounded by several beautiful teenage groupies. It was that kind of place.
A Swing of the Pendulum
At one point in the conversation, I congratulated Gloria on all that she had achieved as a feminist advocate. However, I said, I felt compelled to point out her success had come at a price: a behavioral change between the sexes. Men seldom stood any more to give up their seat to a woman on a crowded bus or train. They're rarely seen helping a woman place heavy luggage in an overhead rack, holding her coat, or opening a door, as once had been commonplace.
"And the loss of these old-world courtesies isn't a one-sided thing either," I added. "If I open a door for a woman these days, they either look at me askance or breeze past me without so much as a 'thank you,' and that's discouraging. It's not surprising men stopped displaying common courtesies because when they do, women often ignore the gesture or take it for granted. Mutual respect for one another seems to have gone out of the window, and I think, that's thanks to the push for equal opportunity."
To my surprise, she agreed. "You're right," she said, "the pendulum, has swung too far the other way. All I wanted was for women to be treated as equals and paid accordingly. But, look at companies like yours…. In your scramble to be regarded as a leading equal opportunity employer, you're rushing to promote women into positions in which they're ill-equipped to succeed. In fact, unprepared for the role, they're almost destined to fail. And that failure helps reinforce the belief that women aren't up to the job and they're not as good or as valuable as men." She paused, then added, "But, don't misunderstand me, your company is ahead of the curve."
I wasn't going to argue with her and I wasn't persuaded to advertise in her magazine either, but I did learn that her co-publisher was Jane Fonda another vocal feminist and a superstar I had long admired.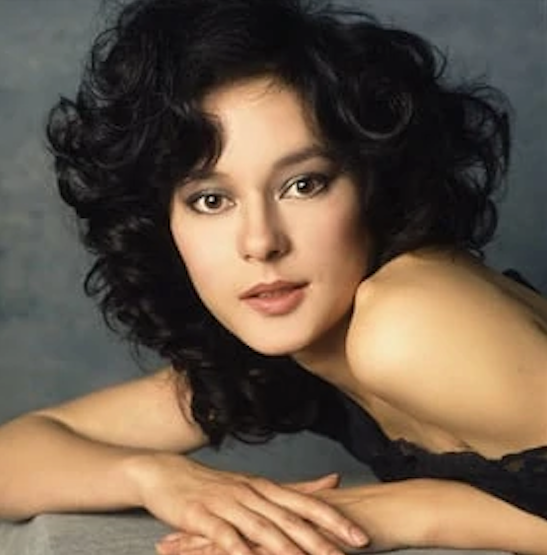 Agnes of God
I readily accepted when Gloria ended our meeting by inviting Paula and me to an upcoming preview of the movie Agnes of God at the Rosewood Theater, starring Jane Fonda, Anne Bancroft, and Meg Tilly.
The movie is the story of Sister Agnes, a naive young novice in a Roman Catholic convent (Tilly), who is found in her room covered in blood with a strangled newborn lying dead in a basket beside her. Agnes tells the convent's Mother Superior (Bancroft), she'd experienced a virginal conception and had been impregnated by God. When she's accused of murdering the child, a court-appointed psychiatrist (Fonda) is brought in to investigate and determine if Agnes is insane.
Following the show, we joined the cast and crew for a post-movie dinner in a nearby restaurant. Soon after we'd sat down, I spotted Meg Tilly at a nearby table and got up to go over and congratulate her. She was age 25 at the time and two years into her first marriage to American movie producer Tim Zinnemann. She had two more brief marriages ahead of her plus, most famously, a relatively long-term partnership with British actor Colin Firth.
Tonight, she was seated at a large table with a bunch of friends having a full-on celebration. She's not particularly attractive as movie stars go, but she does have a smoldering sexuality on and off the screen that quickly generates chemistry. I felt it immediately when her warm, dark eyes looked up at me as I approached her table.
She was very gracious and bubbled happily as I told her I thought her performance was powerful and, in my opinion, truly Oscar-worthy. Of course, I had fallen under her spell and didn't know what the hell I was talking about. But, as it turned out, I was right: She received a Best Supporting Actress nomination from the Academy and won a Golden Globe.
Face-to-Face with a Legend
Back at my table, a big surprise awaited. I was reporting my conversation with Meg Tilly sitting with my back to the dining room, when I sensed a woman had appeared unexpectedly at my elbow. I heard Gloria Steinem introducing me.
I stood up and turned to find myself literally face-to-face with Jane Fonda. She was attending the event with ex-husband French movie director Roger Vadim, former beau of mega pinup Brigitte Bardot.
Jane Fonda's first exercise video Jane Fonda's Workout had been released three years earlier and had become the highest selling VHS of all time. She was beautiful and now standing inches from me with her pale blue eyes drilling directly into mine. If ever my knees turned to jelly, this was the moment.
I was stunned and for once in my life I was speechless. I shook her hand and said something inane like, 'I've loved you in all your movies' and, according to my embarrassed wife, I then collapsed back into my seat barely conscious.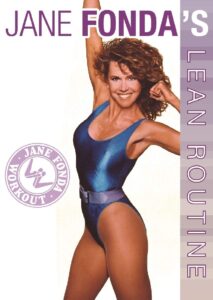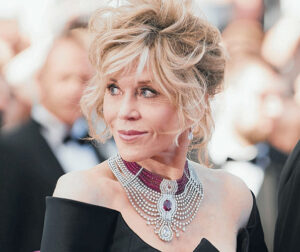 Addendum
Almost 40 years since that event, both women remain prominent activists. Gloria Steinem and fellow activist Robin Morgan co-founded the Women's Media Center, which works to amplify the voices of women in the media. Now aged 87, she has been hailed as one of the 25 Most Influential Women in America.
Jane Fonda is remarkable for long continuing to have a successful acting career that has earned her a cabinet full of honors, including seven Academy Award nominations. But the roles for which she is most proud is that of a champion for equality and for being a voice for those who don't have one. "In this country," she says,"the only way a minority can get anything done is to make a little noise." Something both ladies have admirably shown they know how to do.